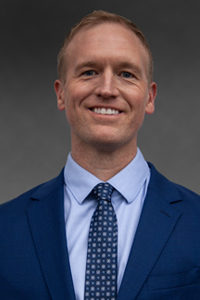 Dexter Garner, CPA
NC Certificate No.: 35596
Education: Dexter received his Bachelor of Science degree in 2008 from the University of North Carolina at Greensboro.
Bio:
Dexter is a partner in our Winston-Salem office. Since joining our firm in 2008, he has provided accounting and assurance services to a wide range of business clients operating in various sectors, including telecommunications, not-for-profit, manufacturing, construction, and real estate investment. Additionally, he has a considerable focus in providing assurance services for employee benefit plans.
He graduated summa cum laude from the University of North Carolina at Greensboro in 2008 and earned a Bachelor of Science degree with a concentration in accounting. He earned licensure as a Certified Public Accountant in North Carolina in 2010. He is a member of both the American Institute of Certified Public Accountants and the North Carolina Association of Certified Public Accountants.
Dexter lives in Winston-Salem with his wife, Ryan, and daughter Hazel. Outside of the office, he enjoys exercising, traveling with his family, and endlessly fine-tuning German lager recipes as an avid homebrewer.